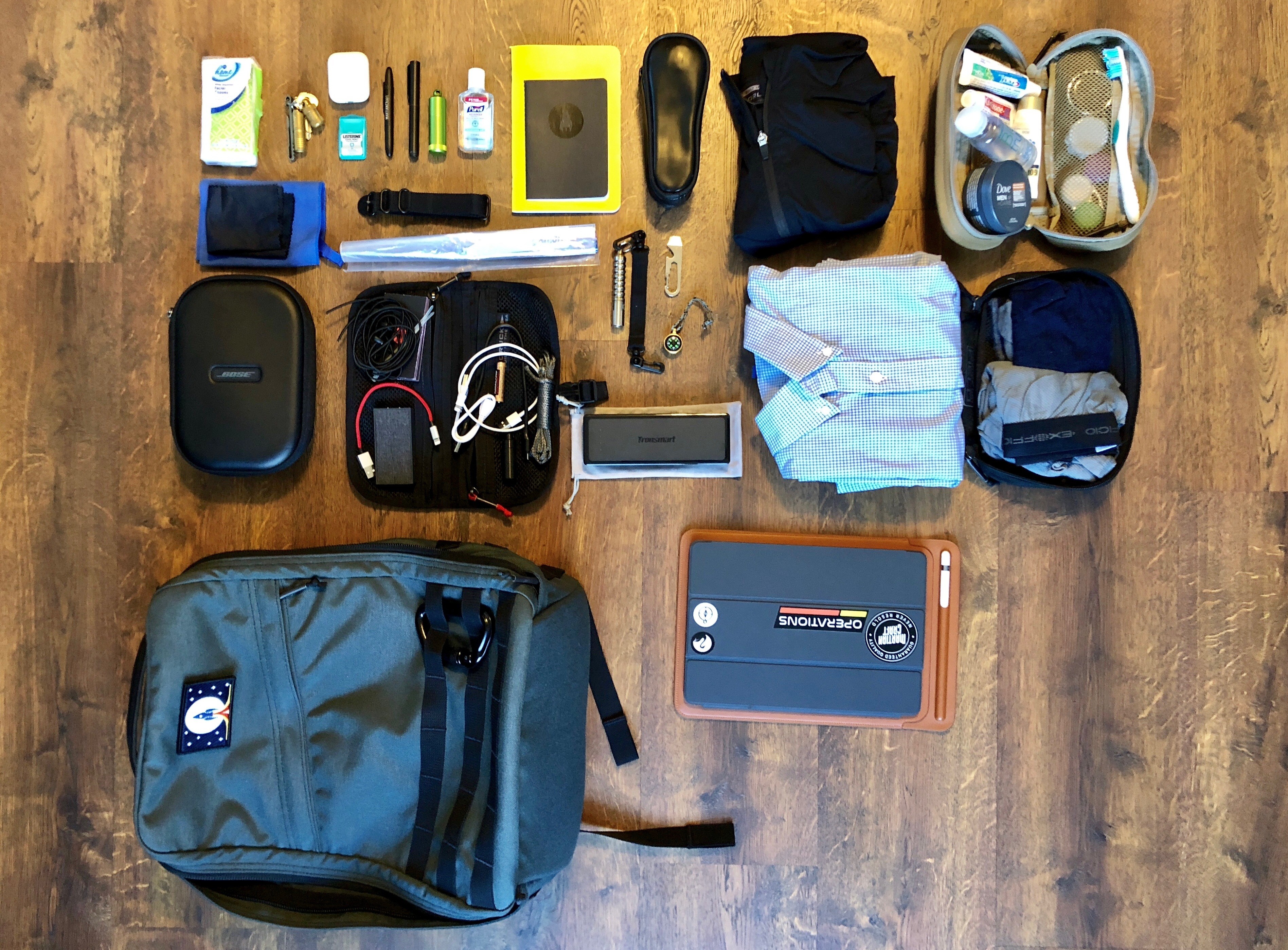 Trip details: This was a two day, one night trip for business, with very little time for anything other than meetings and sleep.
Packing List
What I Wore
Notes and Considerations
I still feel I can slim down some of the gear I take, especially with toiletries. As for the clothing, it was a near perfect load out — had I not been meeting with the same person the day I landed and the next day I would have only packed one shirt. The GORUCK Simple Windbreaker made for a great travel layer when I got back and it was frigid and snowy. I'd prefer to have traveled with different pants, but I didn't want to go to a business meeting in Khaki pants so my Slim Dungarees were the best option I had (according to my wife). Looks like another pair of pants are in my future.
NOTE: where possible all product links on this site may earn the site money when you buy using those links.