The item in this review was provided for review purposes by OLIVERS.
The short sleeve henley is a staple in many people's wardrobes, and there is a shockingly small amount of them available in performance minded fabrics. OLIVERS recently released the Convoy Henley in both long and short sleeves, made out of 100% merino wool. I've been wearing and testing the short sleeve variant in black for a few weeks now and I quite like it. But it's also a bit different from other merino shirts I have.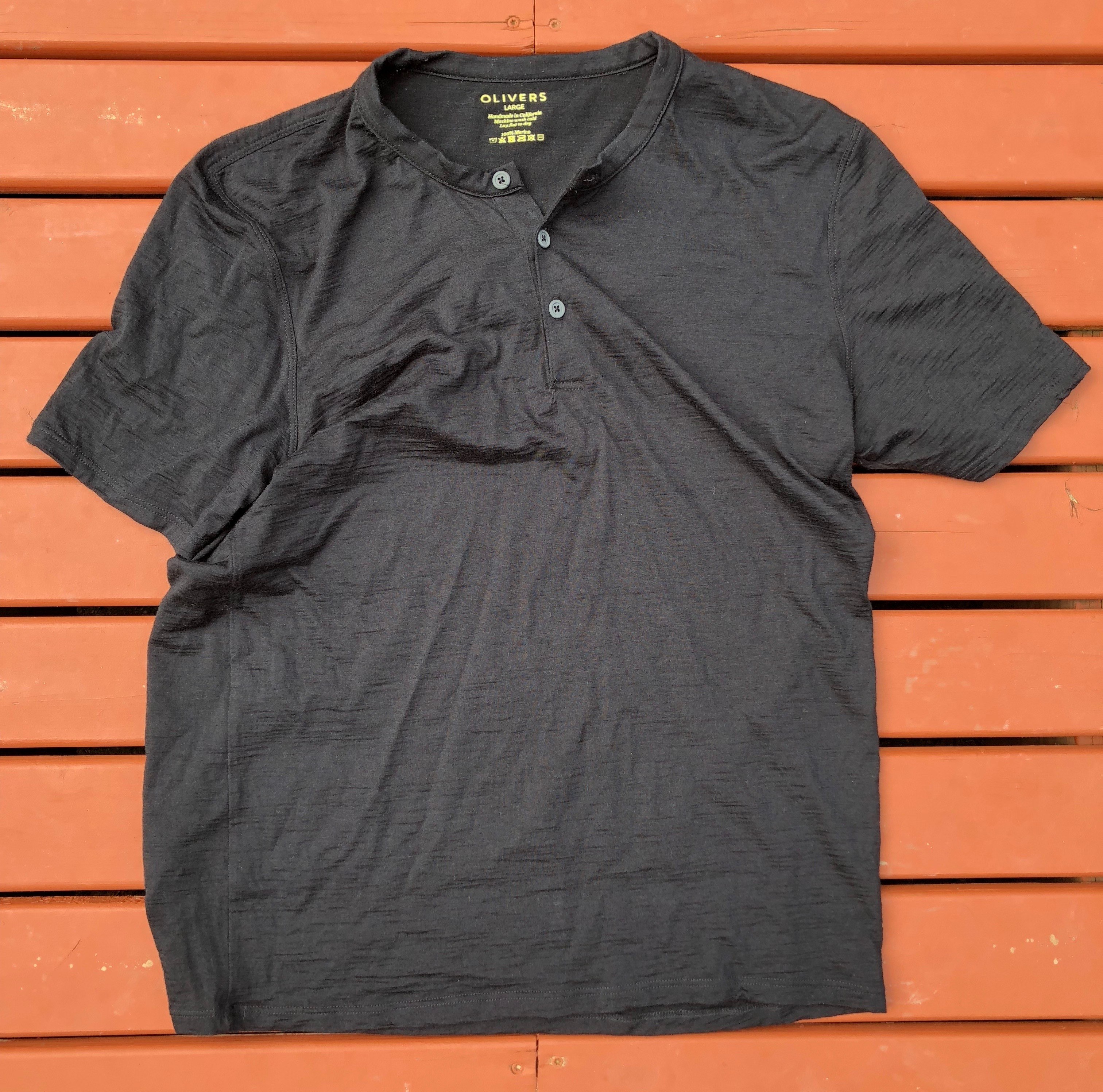 Fabric
OLIVERS doesn't list the weight of the merino, but it's a lighter weight that most of my other shirts, about the weight of an Icebreaker Anatomica shirt. Surprisingly, at least in black, it's not see through even with the very thin fabric.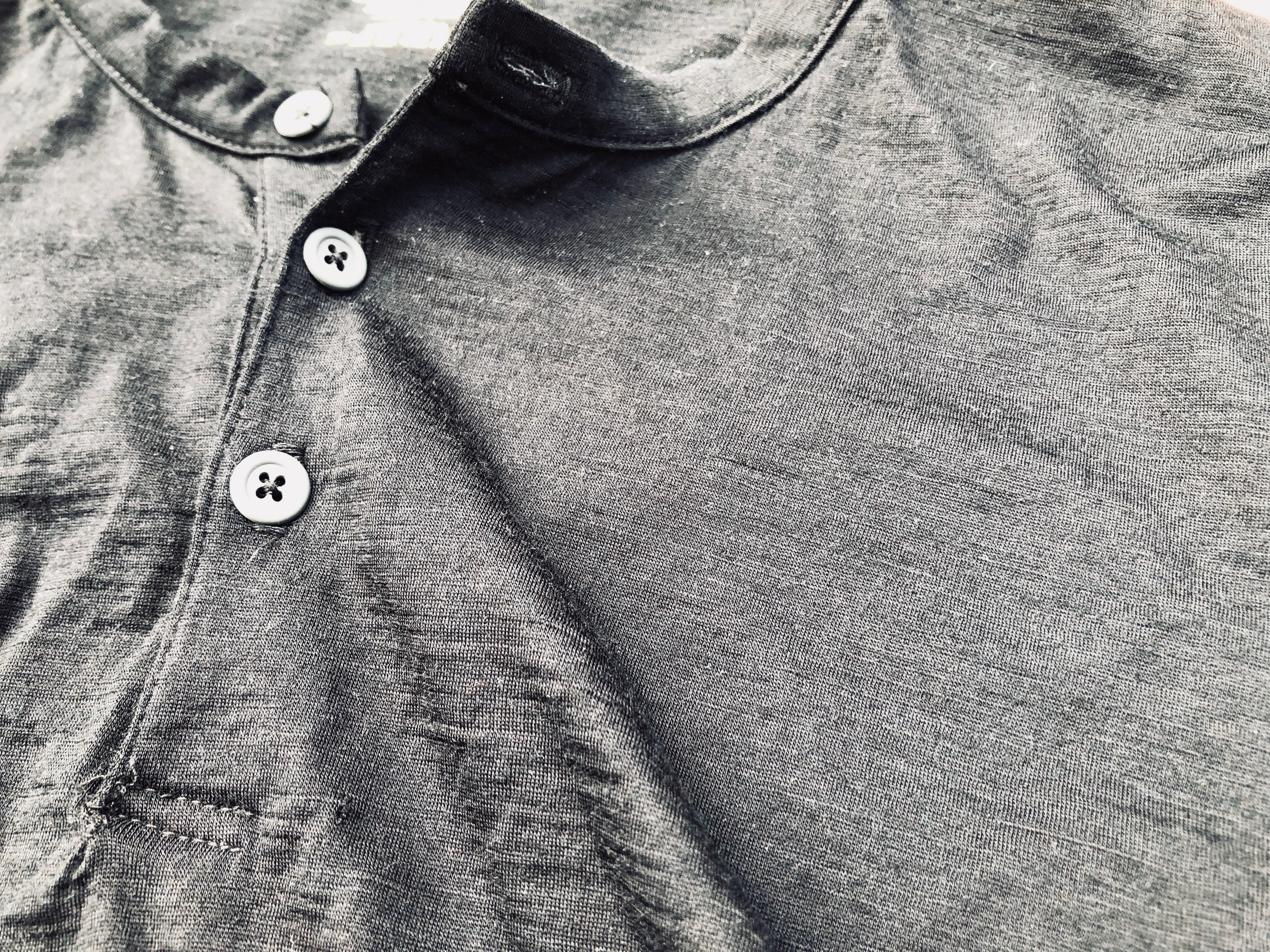 The merino also has a horizontal ribbed look to it. There's no stretch, but rather the construction of the fabric lends to that look, and I think it adds a lot to the overall apperance of the shirt.
Fit
The cut and fit of this shirt, like most OLIVERS apparel, is athletic in nature. I chose a size large and found that the shirt is cut closer to my body than most other shirts, but is not at all skin tight. So size up if you want something a bit looser.
The sleeves are also narrow, this adds to the athletic cut of the shirt, and might be a downside for people who like more relaxed fits, as it gives a much different look than a standard t-shirt. That said, I found the fit to be comfortable and not at all too clingy on any part of my body.
Few Other Thoughts
The buttons on the shirt are rugby inspired, so they are rubberized in feeling. Because of this, they stay buttoned really well, to the point where it can be a tad cumbersome to button or unbutton the shirt. That said, it also means that a button won't come undone throughout the day.
All the seams on the shirt are sewn flat, with a baseball cut sleeve style. This makes for a very comfortable shirt when you are being active wearing it.
This is a cooler shirt than most other merino shirts I have, so it's a great layer on warmer days and exceptional in hot weather on its own. But if you are used to your t-shirt adding some warmth, this likely won't be warm enough for you. It's not hot enough here yet to really test in warm weather, but I've been very comfortable in just this shirt around the house, as well as in direct sunlight in 70 °F weather.
Overall
I'm a very big fan of this shirt. I like the looks of it, and it's very comfortable. Like any other 100% merino shirt, it resists odor well anddries fast. The added bonus to this shirt is that it is extremely light weight when you fold it up, and dare I say it adds almost no weight to your bag when you pack it.
Two thumbs up.
NOTE: where possible all product links on this site may earn the site money when you buy using those links.